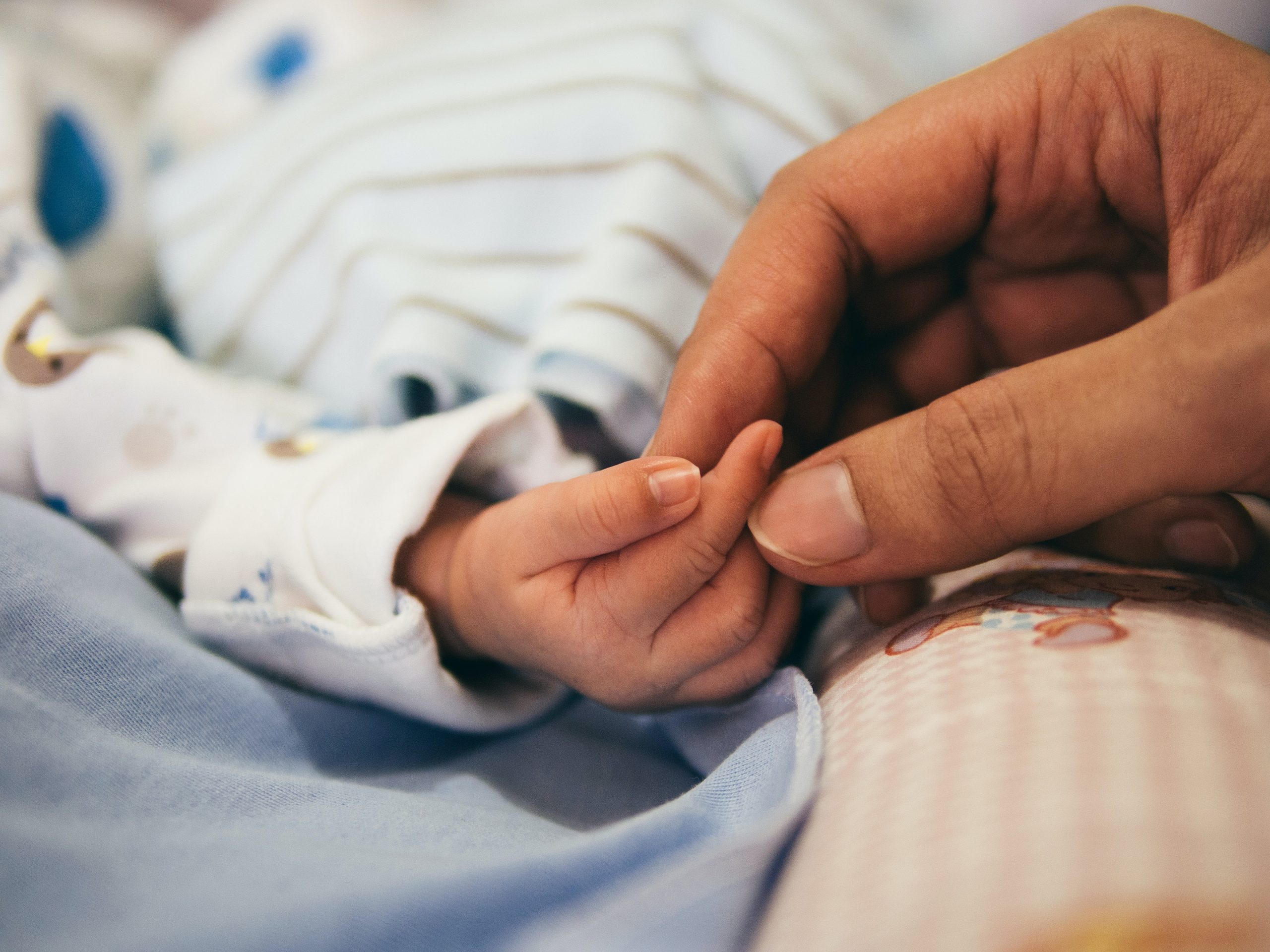 Health is one of the most important values for everyone.
In an environment where not only healthcare costs but also the pressure of regulatory systems is constantly on the rise, achieving and maintaining a high level of flexibility is one of the greatest challenges faced by healthcare as well as the pharmaceutical industry and related fields.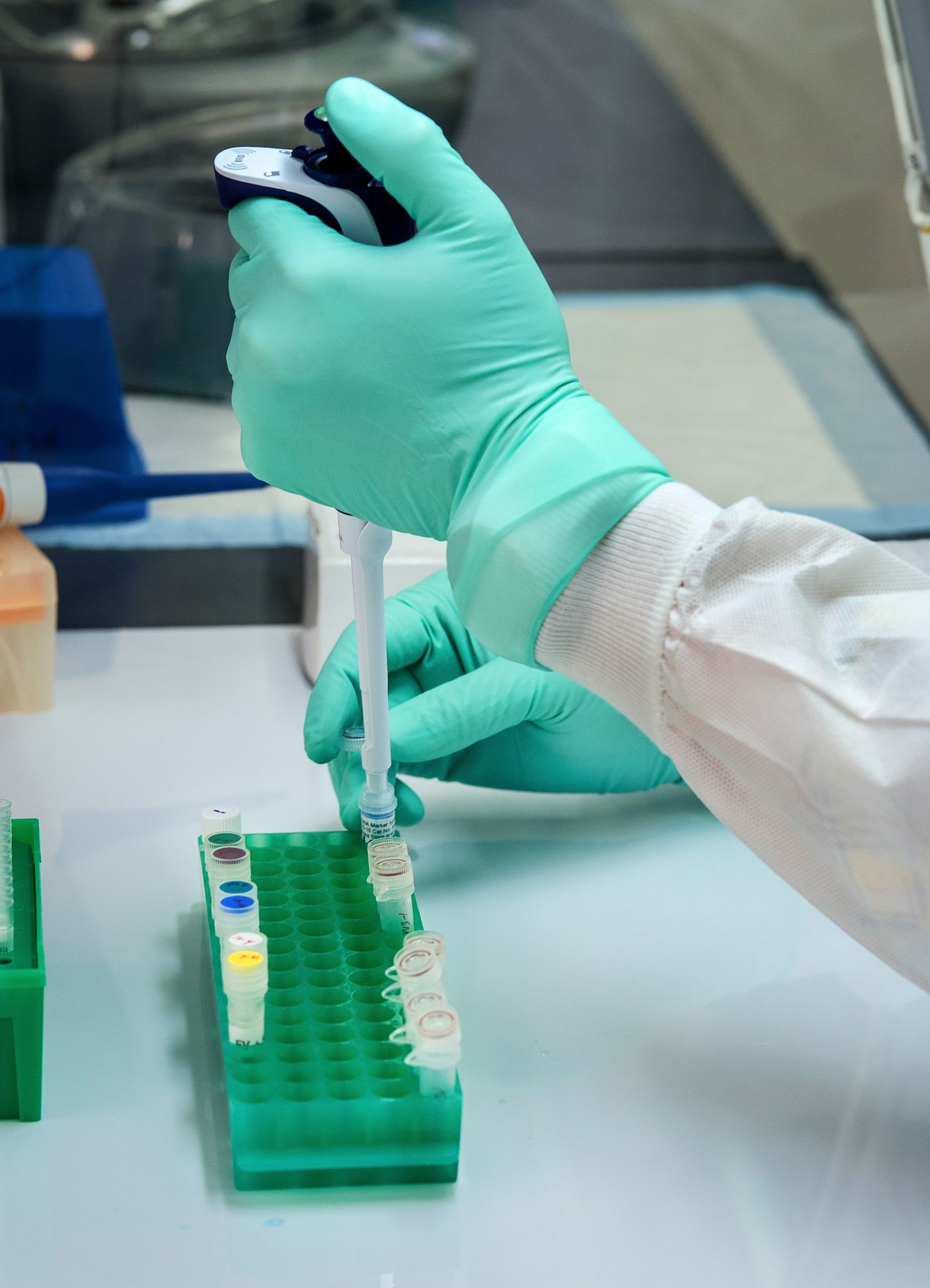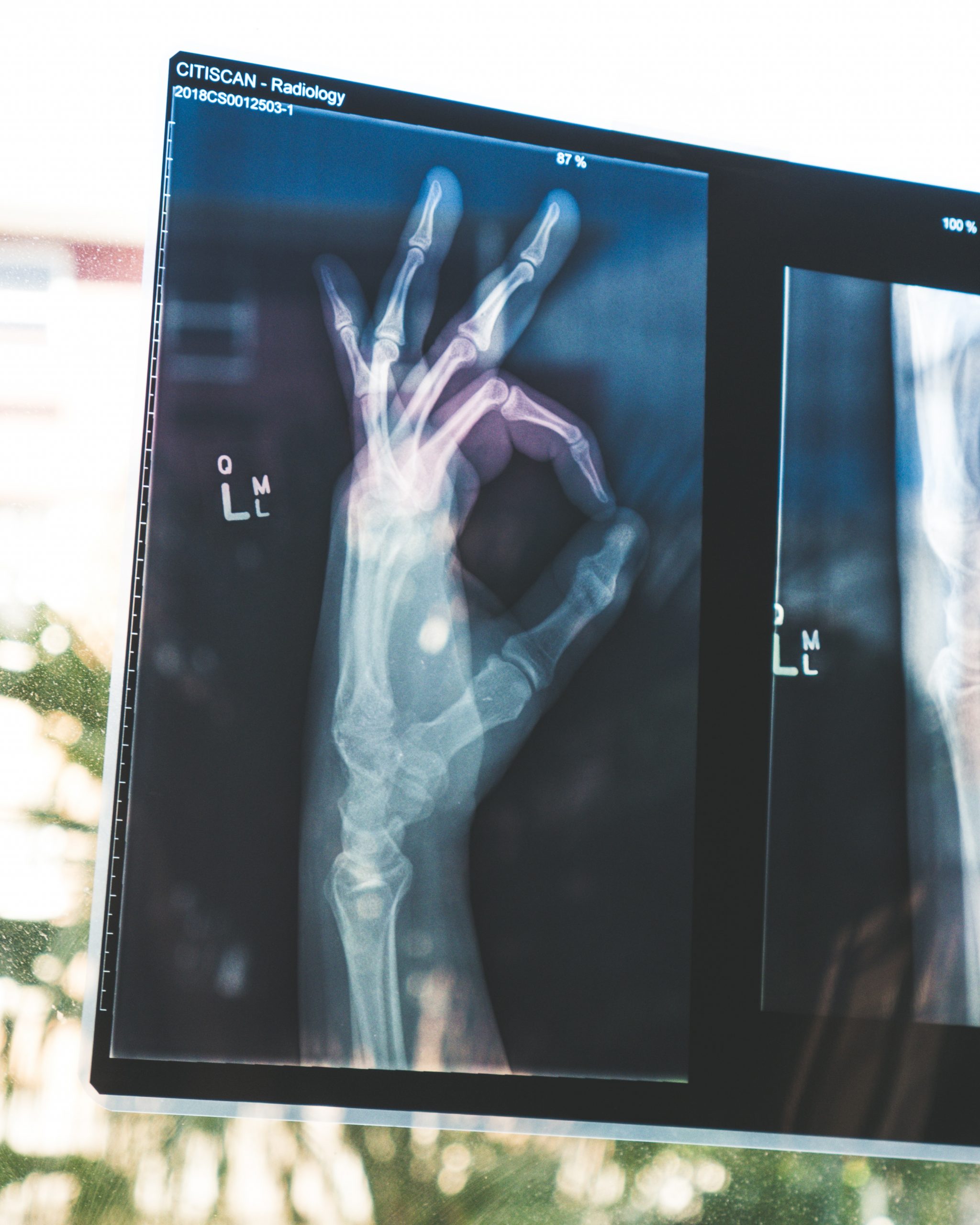 Keeping sensitive data safe
Several cyber-attacks during the pandemic have exposed the vulnerability of patient data. This sensitive healthcare-related documentation must be well protected and stored securely. Axians' tried and tested solutions have supported healthcare providers and pharmaceutical companies for many years in accelerating and increasing the flexibility of their processes.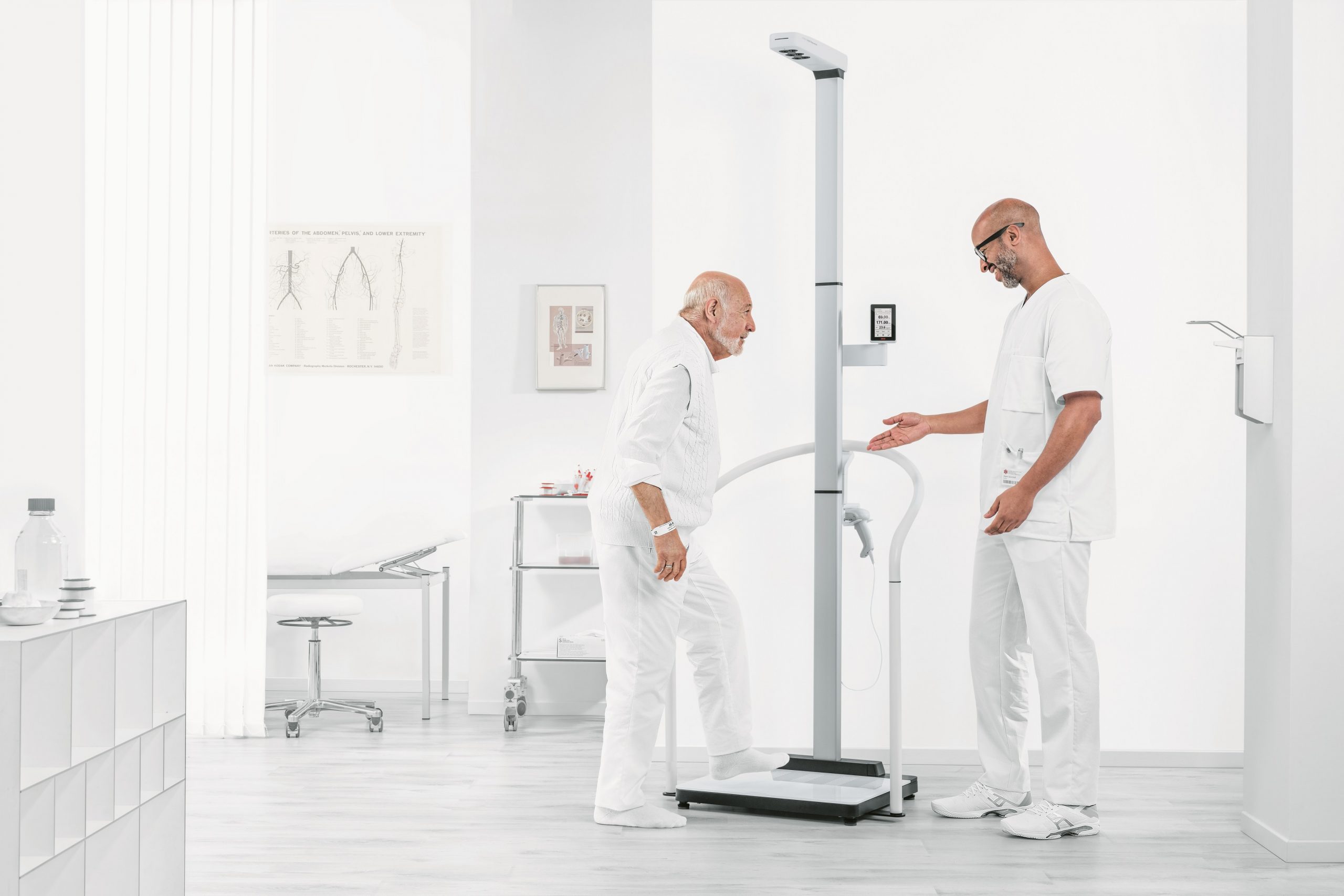 Only the best client experience
Digitalization enables the quality and comfort of healthcare to rise and presents healthcare providers with new possibilities. Patients expect unified online systems which will mean a better user experience.
Addressing your challenges
Soft target protection
The "soft targets" designation is used by security experts for places with a high concentration of people and a low level of security against violent attacks. This designation includes hospitals or cultural venues. We'll help you use modern technologies and artificial intelligence to eliminate such crisis events.
Supporting your business
We monitor, manage and protect IT systems. We'll deliver your hardware and software and take care of the monitoring and security of your IT environment, including your access, fixed and mobile networks.
Data loss prevention
Expose data leeks and eliminate data breaches before they happen. Our solutions will always allow you to have your sensitive data under control. If you'd like to know who has access to your data and how they treat it within the company, we have your back: from the starting design through its implementation all the way to the beginning of its operation.
Cyber-security programme – a clear direction
If you want to achieve something you need to have a clear strategy. This is doubly so with cyber-security. Whether you need to introduce a more advanced security, or to comply with any norms or regulations – including the Czech cyber-security code or ISO / IEC 27 001 – we're at your disposal. We'll assess your existing data security and help you define your target and how to get to it. With us you'll achieve your cyber-security goals the most efficient way possible.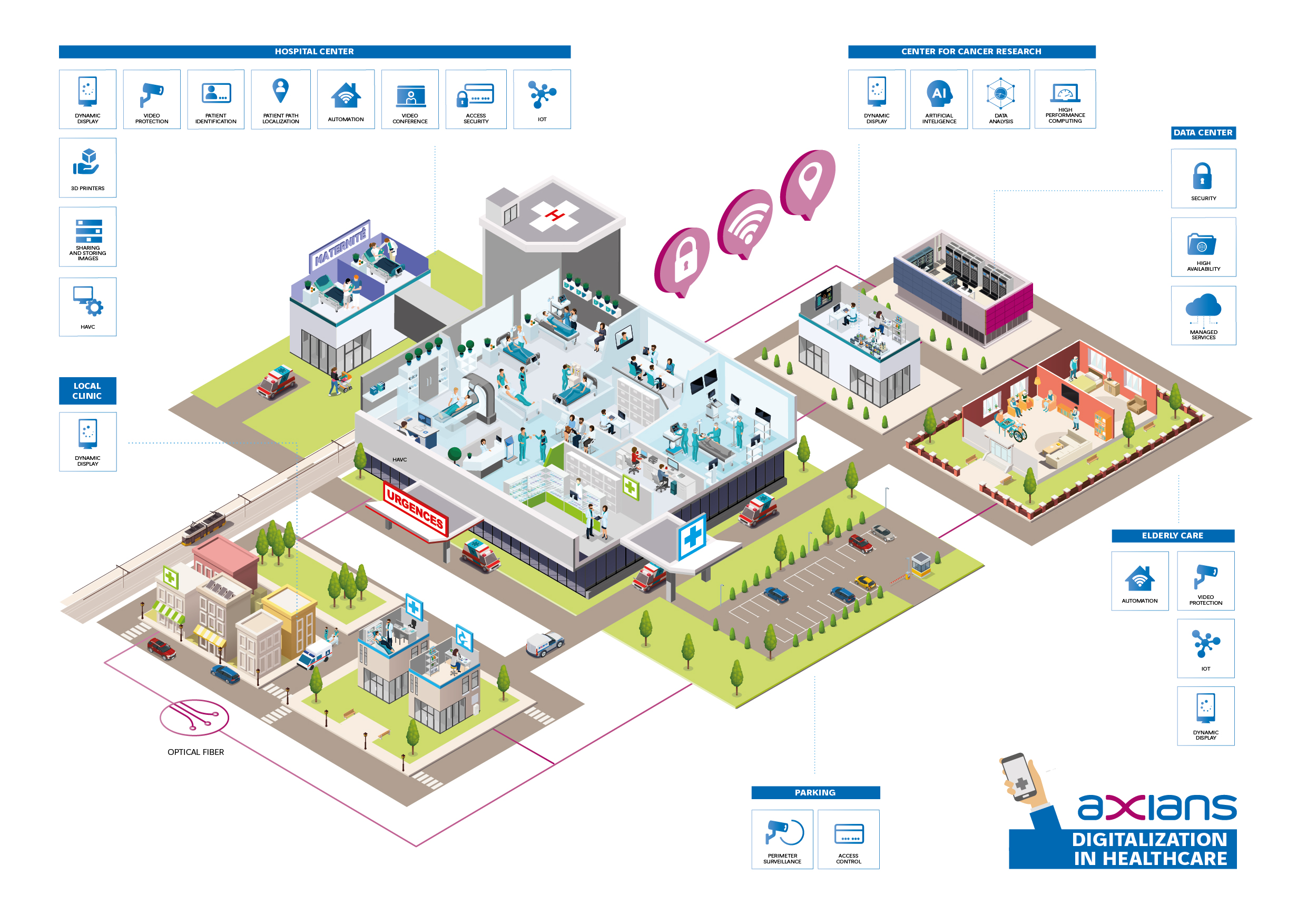 Axians healthcare solutions