Quick implementation of the solution was one of the main requirements for the successful completion of the Workplace HUB solution for Konica Minolta.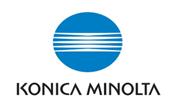 Workplace HUB – application development.
The aim of the project was to help, in the shortest possible time, with the completion of developed solution and to prepare the product for release into the first  phase for user testing.This goal required a very rapid build of 4-5 teams in the field of software development. Each team consisted of one team leader, four developers and two tester. Axians was able to successfully build and manage their work and integration with other customer teams within a month of such a large number of diverse development teams. Types of specialists who participated in this project: project  managers, product managers, team leaders, security architects, developers, and testers.
Workplace HUB is essentially a product and project-based IT infrastructure provisioning based on cost-effectiveness and simplicity. In the future, it will become one of the main pillars of the future office concept of small and medium-sized companies, thereby solving the problems of managing their computer infrastructure.
The used standards:
Java
Angular JS x,
.NET
C#
Atlassians tools (JIRA,…)
Customer benefits:
Rapid implementation
Flexible organizational structure
Skilled resources
 Software development consultancy
Why Axians:

 
Axians' competence and many years of experience in development, tailor-made solutions and project management played an important role in the selection of the supplier. The project was very dynamic, and despite many changes during the project, thanks to the good cooperation and flexibility of Axians, we were able to complete the product on time and present it to our clients.