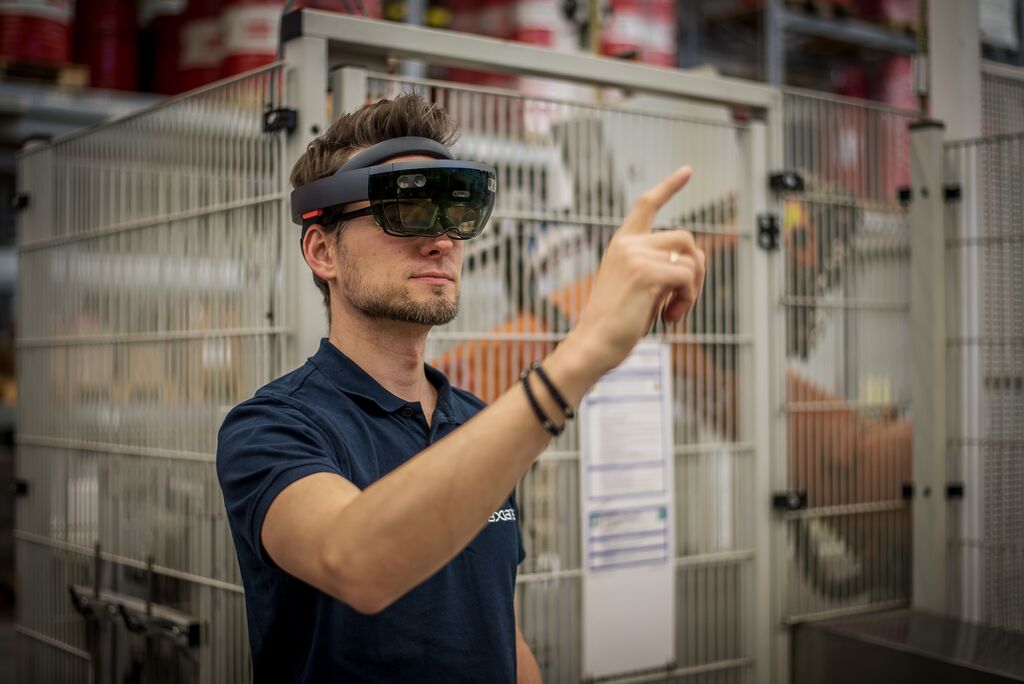 Discover smart systems for a better life.
Enter a world where the most advanced digital technologies support you in day-to-day activities through smart connections with devices, buildings and whole systems. The Internet of Things (IoT) and artificial intelligence help you to increase productivity and reduce operational costs. It will find a solution to your city parking issues or your company's security. We can integrate smart solutions into your current system or build a smart one from the ground up.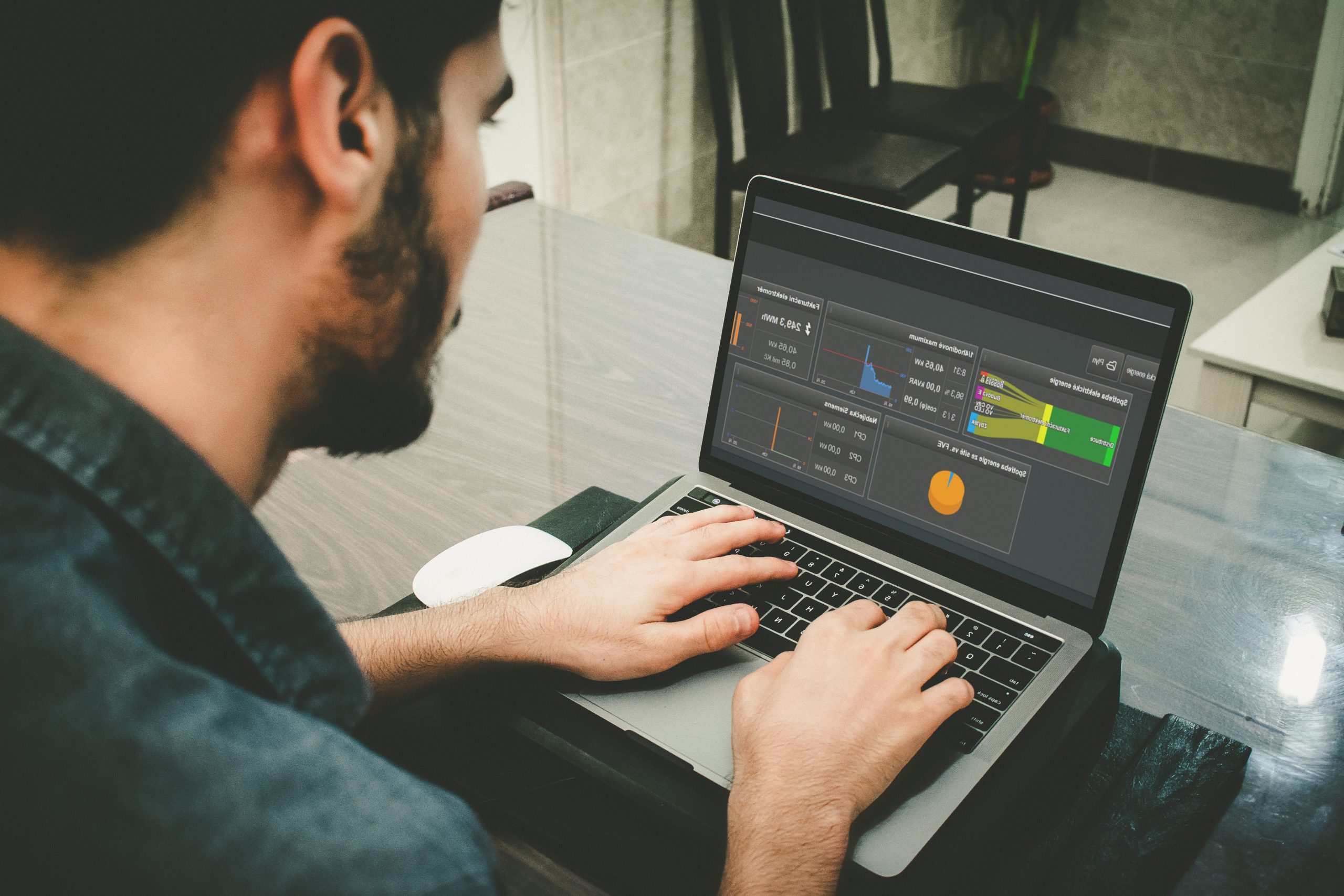 With AXIOM, you know what is going on
AXIOM is a Czech product that integrates all production and operational technologies (regardless of manufacturer) into one easy-to-use central system. The platform allows you to create graphs and reports, but above all it is able to react to situations and thus prevent unwanted costs. In addition, if an abnormal condition occurs, the system can send an alert message via email or SMS.
AXIOM enables user-friendly monitoring, management and reporting. Simply via web or mobile app.
All in one place
Monitoring

Do you want to keep track of individual consumption? AXIOM offers you online visualization of partial and total energy consumption (electricity, water, heat, gas, …). At the same time, thanks to the possibility to view historical data, you can immediately compare it with previous periods. You can thus monitor the development of your company from an energy perspective. In addition, the platform meets the requirements for ISO 50001 certification.

Management

The consumption overview is only one part of AXIOM. The main benefit of the platform is the ability to react to stimuli and control the technology in your building. In the event of an imminent overrun of the reserved power, the platform will alert you to the risk condition.

Reporting

The platform will contact you in case a predefined condition occurs (exceeding ¼ hour maximum, excessive water consumption, pressure reduction, … ). You can always be sure that everything is in order. Automatic generation of reports at regular intervals and export of your desired values in the form of tables or graphs are a matter of course.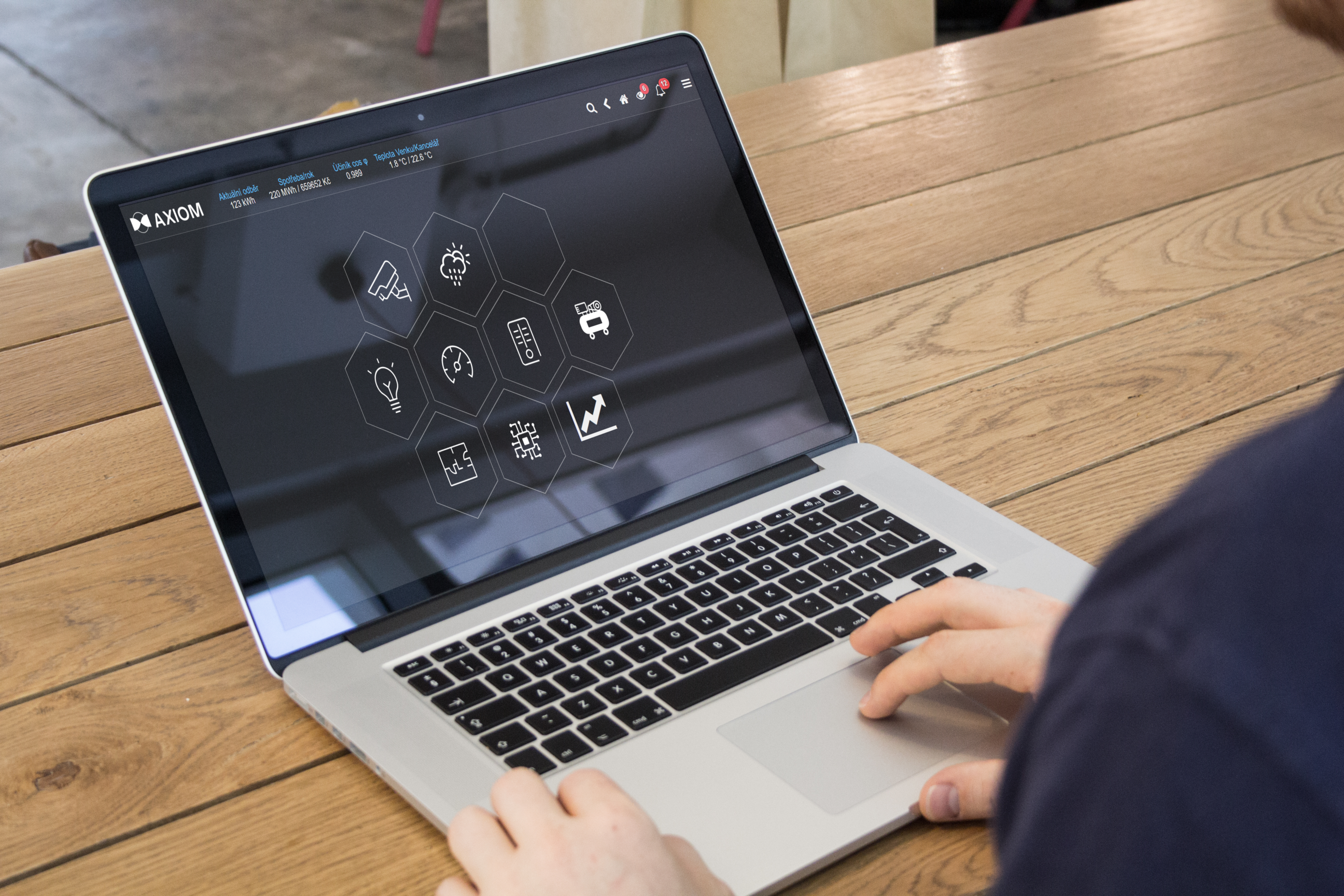 Your benefits with Axians:
Platform openness and integration independence
Clear visualization of energy consumption for you and your clients
Active technology management directly from the platform
Energy optimization and cost savings
Rapid detection of faults or emergency conditions
Remote monitoring of energy consumption status (from office or home)
Optimisation of CO2 emissions
Simplified management thanks to automated processes and reports
Your own or Axians support
What can we help you with?
Energy management

Energy prices grow every year, increasing your fixed operation costs. Get them under control. Our AXIOM platform enables you to measure and optimize your consumption of heat, water, gas and, most importantly, electricity. You can handle your ¼ hour technical maximum, minimize contracted distribution and be ISO 50001 compliant. Thanks to its smart settings you can very easily reduce any inefficiencies and cut down your fixed costs as well as extraordinary operating costs.

Industry 4.0

Do you want the room heating to switch off automatically when you open the windows? Or do you need to turn on the lights and the machines one by one at the touch of a button? With the ability to connect technologies, even those that don't normally communicate with each other, your options are almost endless. Thanks to AXIOM, automating such processes is a matter that will no longer be a worry. At the same time, it is also possible to connect to existing technologies, so there is no immediate need to invest in new technologies.

Building Management, Parking & Lightning

AXIOM manages all technologies from a single application. Through the platform you can control air conditioning, heating, lighting, but also control the barrier or guide cars to free parking spaces.

Remote control

Thanks to unlimited access to data, you will always be informed of the current status. This gives you the ability to monitor and control everything you need from anywhere and from different devices.

You can also set different rights for different user accounts. Each of your employees will therefore have access to a precisely defined zone.

Reducing the carbon footprint

Do you have an overview of the current state of your carbon footprint? Many companies are thinking about reducing their carbon footprint or have already made a direct commitment to reduce their carbon footprint. AXIOM monitors both direct emissions as well as indirect emissions related to the consumption of purchased energy. In addition to the positive environmental impact on the planet, reducing your carbon footprint will also save your company operating costs.

Renewable energy sources

Do you have your own PV plant or are you thinking about it? Or do you have another energy source (CHP unit, VTE, :..)? With AXIOM you are guaranteed to use the full potential offered by these technologies and manage your energy flows correctly. You are therefore guaranteed to consume what you produce, efficiently.

Preventing faults and outages

It's best if a fault doesn't occur at all. Preventive and predictive maintenance saves time and money. Based on sensor data analysis, the platform allows the operator to report unusual or dangerous operation that requires servicing. Using mathematical models and machine learning from measured data, AXIOM can predict when critical machine components are nearing end-of-life for just-in-time replacement.

Alarms, warnings and suspicious behaviour detection

AXIOM makes it easy to monitor remotely or create a central command center with a monitoring wall and easy to control cameras and switch view layouts. Automatic detection of suspicious behaviour, recognition of person and vehicle trajectories or detection of suspicious intrusion assists the controller. The dispatcher is thus able to give a professional performance shortly after training.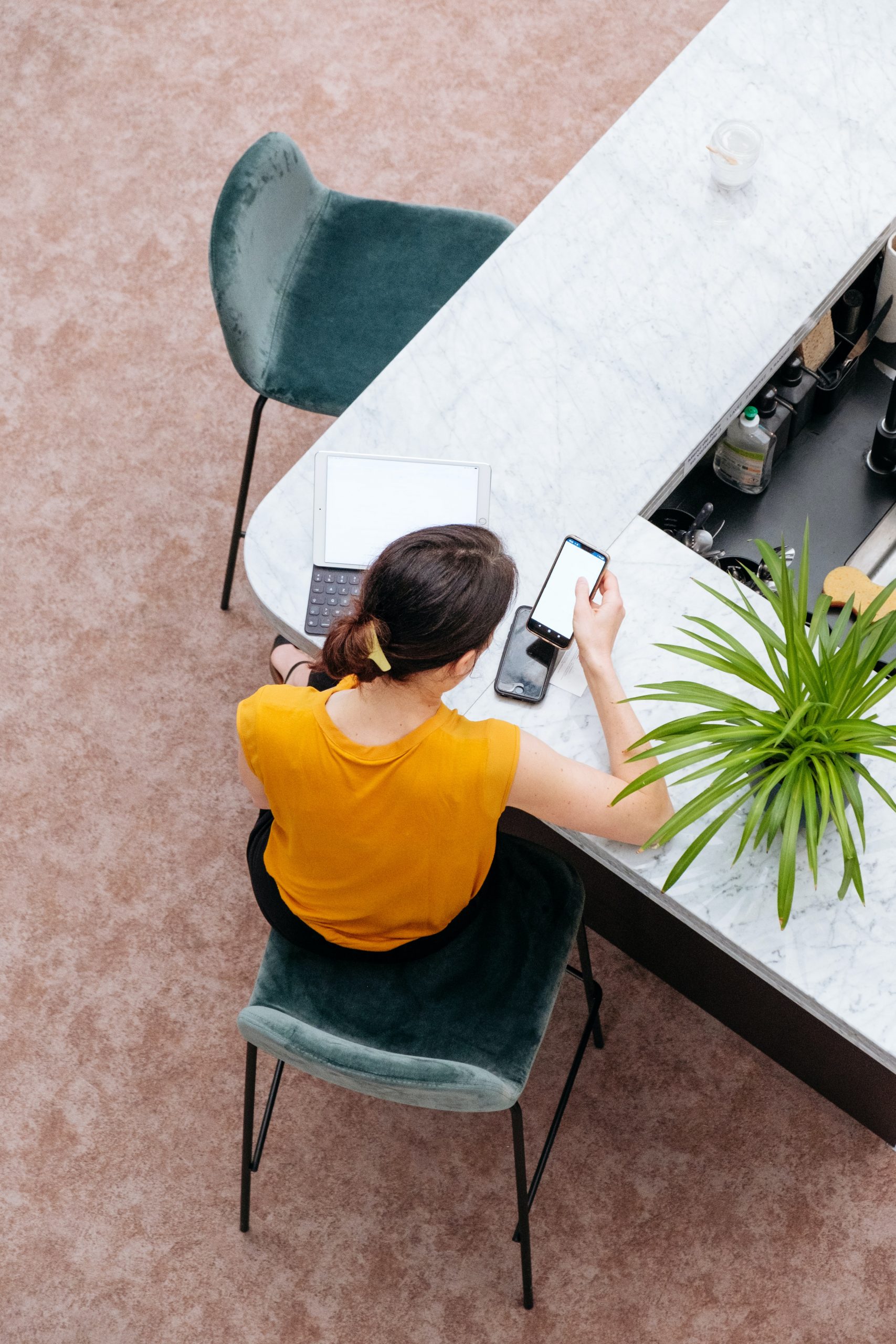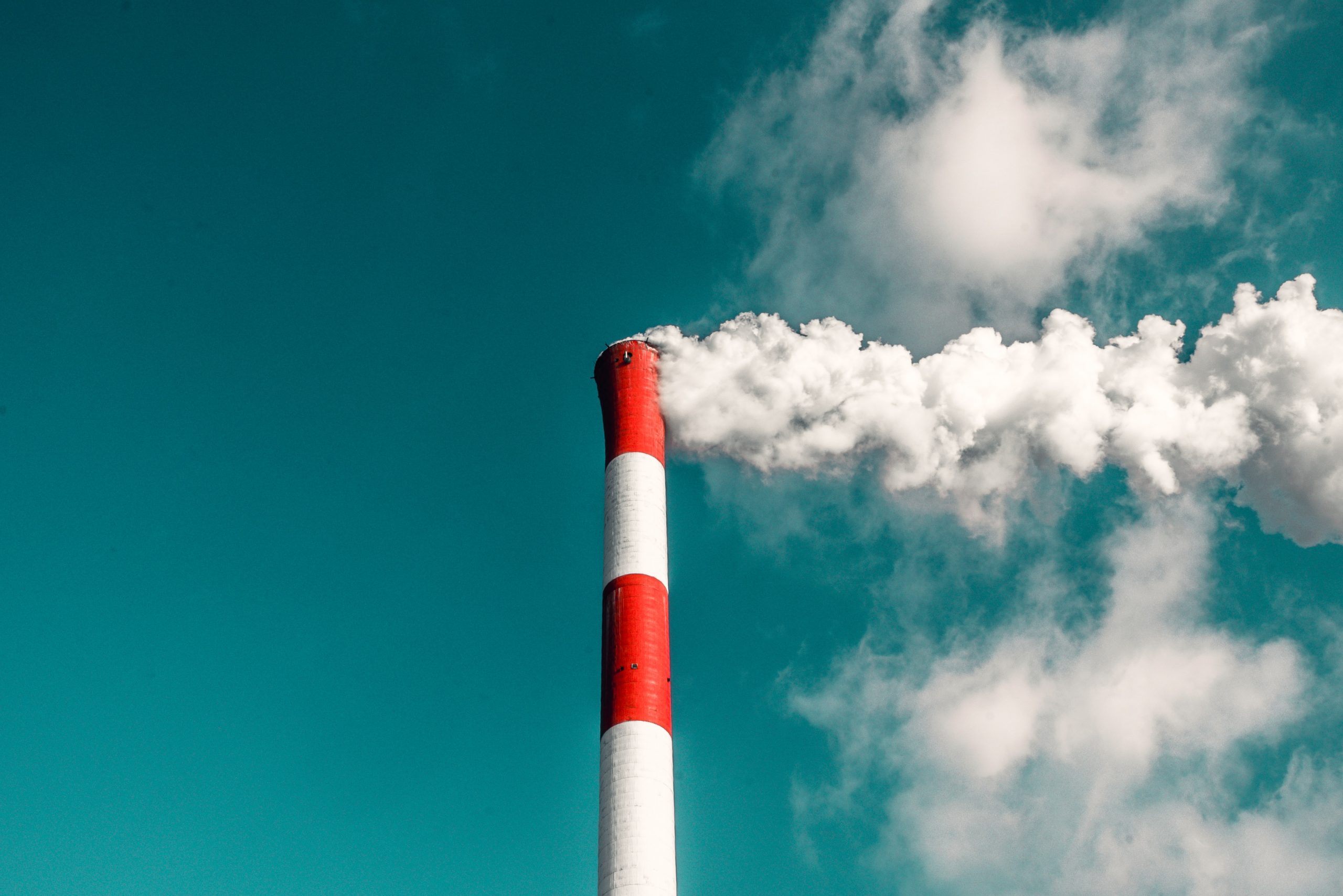 No vendor lock-in
There is no vendor lock-in. AXIOM is based on an open platform. This means that it can integrate all basic components and communication protocols from various manufacturers and vendors that are available on the market and the most used.
Through the API interface it can provide data to third party systems (e.g. to the ERP system) or import data from MES / SCADA or other systems.
With Axiom, you are not forced to buy everything high-tech, new and modern. The platform can work with what you already have and, thanks to sensors, implement your current technologies into one single and smart cell.
Designed for your convinience
You can monitor and control your operation from anywhere. Even from home. The operation is very easy and intuitive.
5 ways of access

PC, tablet, mobile, wall touch panels, large LED/LFD panels

2 types of administration

Your own or Axians 24/7 administration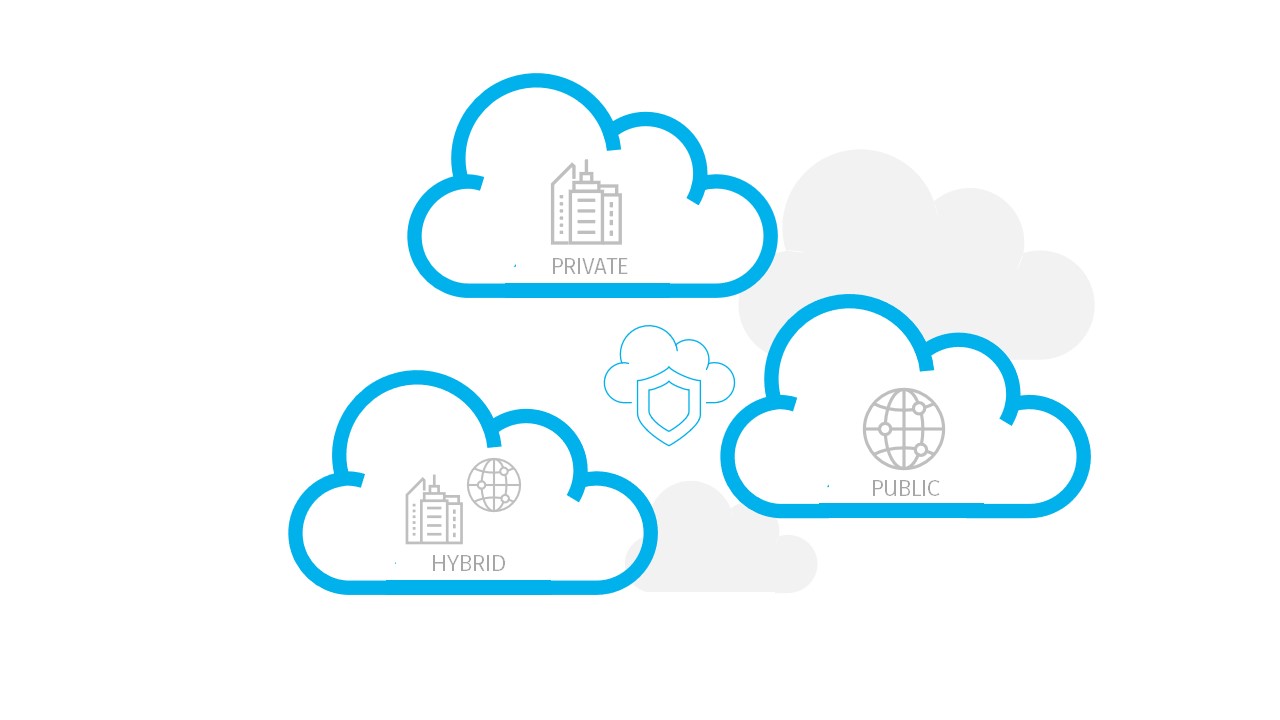 On premise or cloud? It's up to you.
The platform can be operated entirely in your local environment (on premises) or from the cloud as a service. A hybrid scenario of platform operation is also supported, when part of the solution is hosted in your local environment and part in the cloud.
Solution appreciated by clients and experts alike
IT product of the year
The platform has received the prestigious "IT Product of the Year 2021" award published by the specialized magazine Computerworld.
AXIOM: IT product 2021
Smart cities 2020
The AXIOM platform won a special prize in the "Smart Cities 2020" competition for its contribution to the use of modern technologies and their integration into everyday city life.
Smart City 2020 Quality Certificate
Among the awards of the AXIOM platform is also the Quality Certificate of the Smart City Project from the Ministry for Regional Development of the Czech Republic, awarded by the expert jury of the Smart Cities 2020 Competition.
Smart City 2021 Project Quality Certificate
AXIOM received the Smart City 2021 Project Quality Certificate from the Ministry of Regional Development in the Project for the Region category, which was awarded by the expert jury of the Smart Cities 2021 competition. It participated with the project How to Reduce CO2 Emission Footprint.
Are you interested in the AXIOM platform?
Would you like to learn more about AXIOM's origins and development, as well as its advantages and use cases and other interesting info? Continue reading here.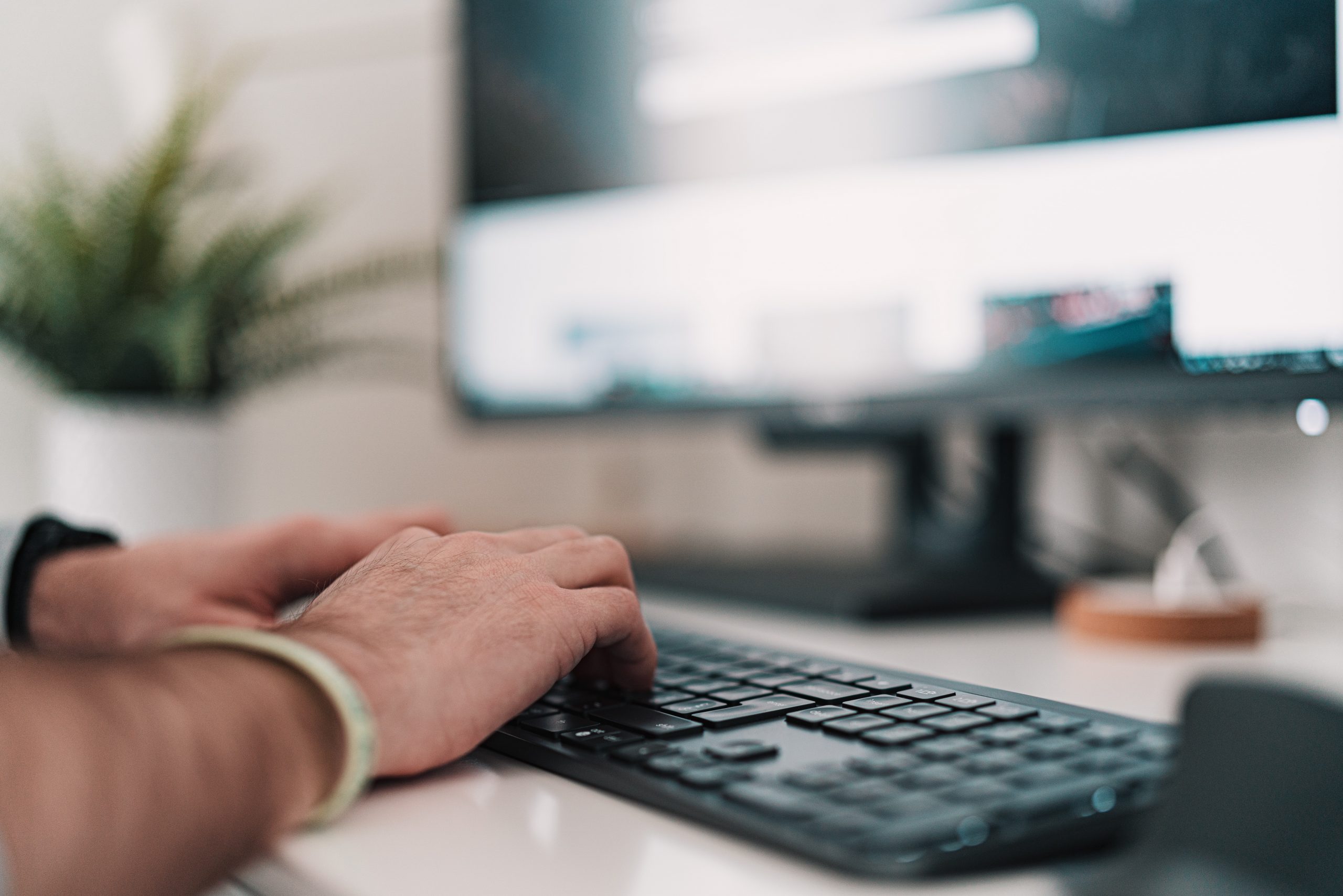 Request a demo
Are you interested in what AXIOM can help you with? Request a demo today. Get answers to your questions and find out why Axiom is the right choice for your organization. No commitment required.