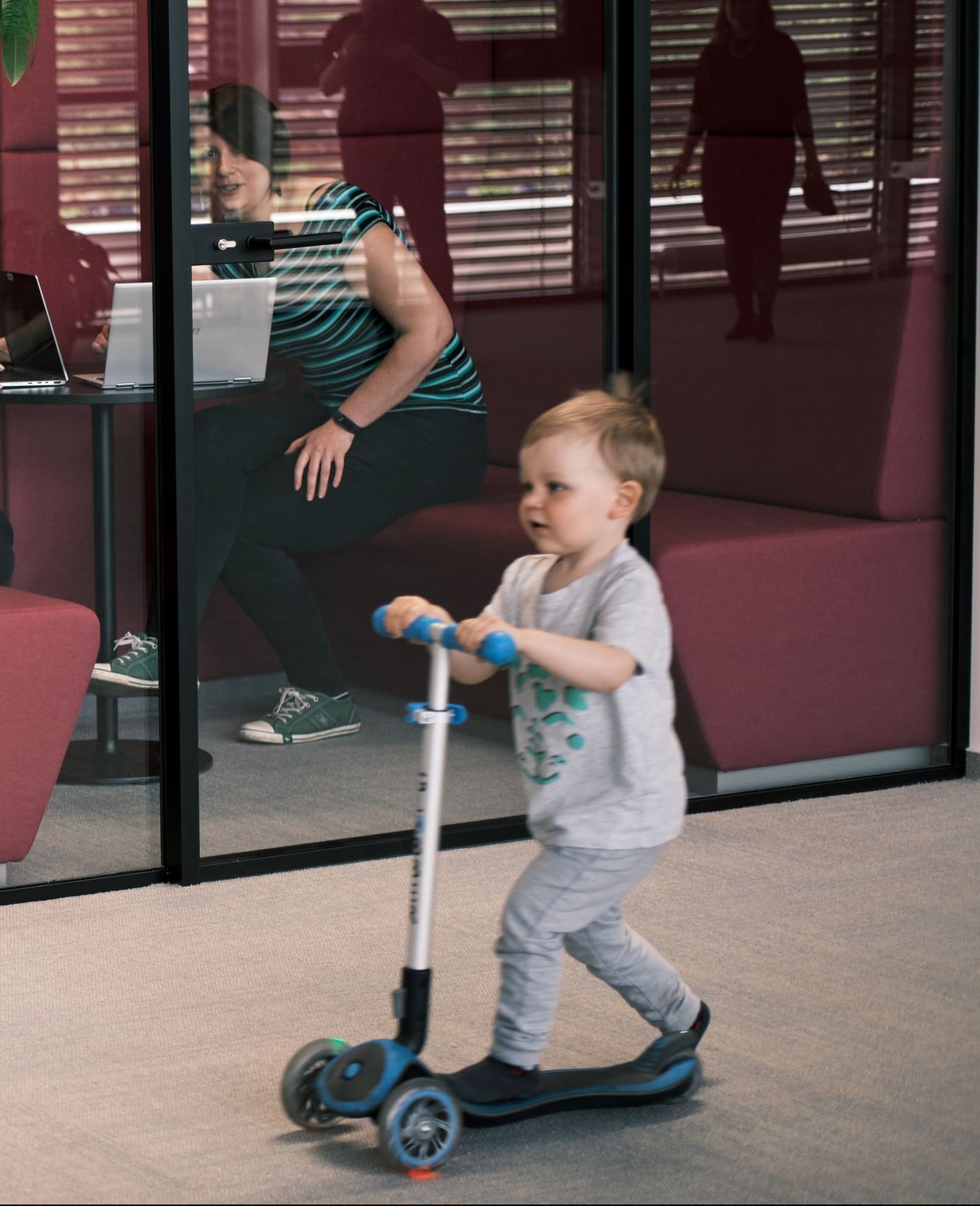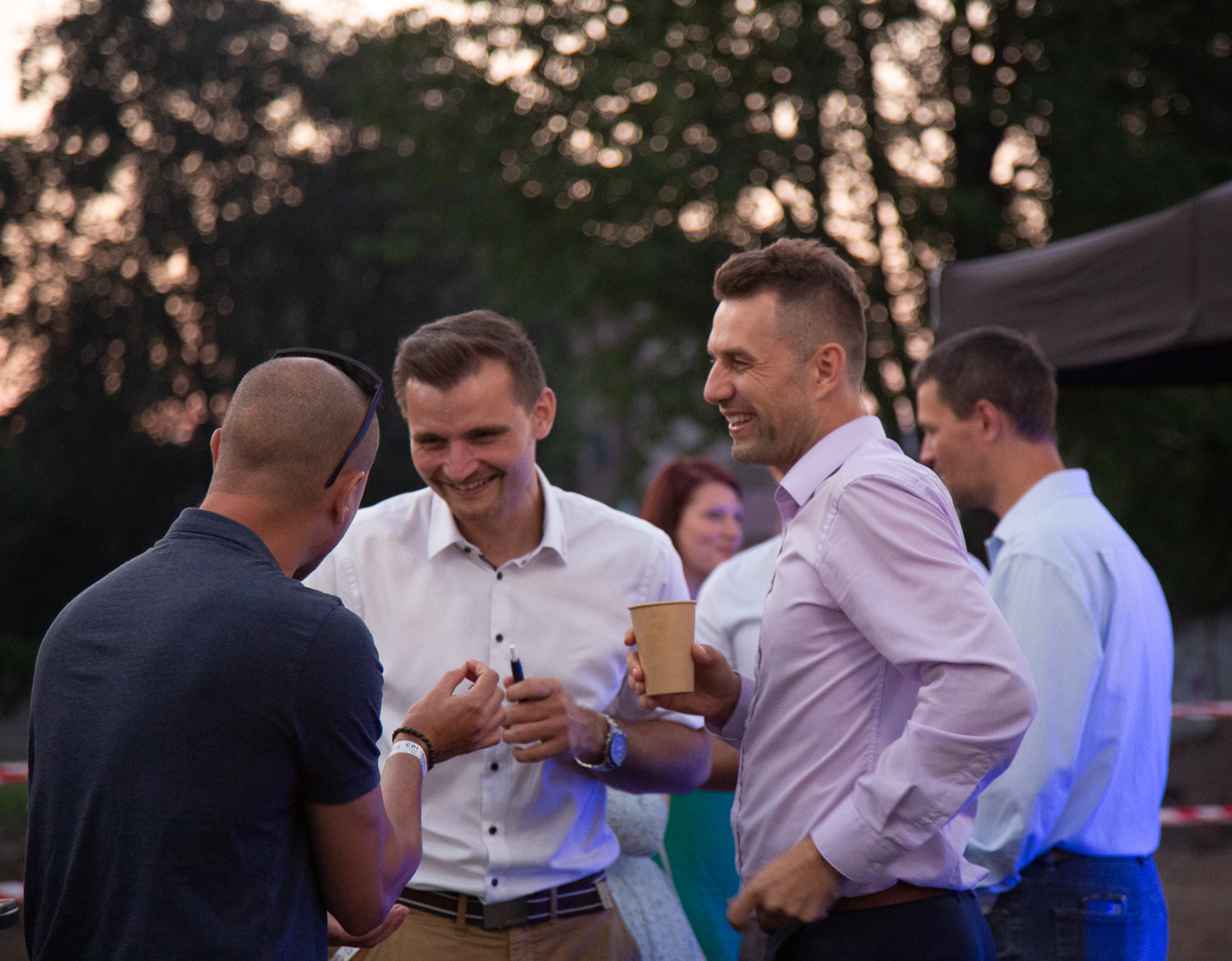 We are IT enthusiasts pulling together in one direction.
Join us on our journey
The office atmosphere – how cozy but spacious it is. I prefer going there spending time with my colleagues. They are the best!
Petko
CISCO Admin
Axians? Good vibe, crazy but professional colleagues, and awesome coffee!
Vít
Endpoint Protection Expert
Feels great to be a part of a company that constantly evolves – new projects, initiatives, new faces, and premises.
Martina
Junior Project Manager
What I enjoy a lot is that while being provided with top-notch work conditions, I don't feel burdened by overwhelming corporate policies all so familiar within bigger companies. I appreciate the human approach and the all-around friendly atmosphere in Axians, where one feels valued both as an individual and professional.
Bogdan
Technical writer
I love the variety of tasks at my job, I do all that I can, and I am incredibly into it.
Lukáš
IT Administrator / IT Consulting Specialist
People are the secret that makes Axians unique
Lucie
From school straight to Axians.
I started working at Axians a few years ago, right after graduating from university, as an Office Assistant. Over time, and as my experience grew, the scope of my work became more and more extensive and interesting.
I learn something new every day.
Thanks to the great and helpful attitude of the management and colleagues, I progressed from Office Manager to Delivery Coordinator. Now I take care of invoicing, onboarding etc. and every day I have the opportunity to learn something new.
Radim
From managing the government's CERT team to Axians.
I have been involved in cybersecurity in my professional and personal life for more than a decade. After a long period of time in government as the Director of  government CERT security team, I decided it was time for a change, and Axians was the right choice.
When expertise goes hand in hand with a great team.
I've been working for Axians for more than two years as Head of Cyber Security and I've had the opportunity to work with some of the top security teams both in the Czech Republic and abroad. Excellent professional skills combined with a great group of people make me really enjoy working here.
Valter
Axians is unique to me because of the people.
After years of managing complex and strategic projects within IT service delivery in both internal and customer-facing environments of international corporations, I joined the Axians team as Principal Project Manager. Here I have found a variety of opportunities and a group of amazing people that make Axians a truly unique company.
Trust and respect.
At Axians we trust and respect each other, this is the only way we can provide our customers with excellent service with a human touch. I am happy to have been trusted and  I am looking after the Brno project management team from January 2021
coffees a month

trainings in 2021

workspaces
Take a peek inside our offices
Is it a fit? Join us!
Current open positions

Do you have Axians DNA? Check our current open positions and send us your CV. We are always looking for great talents to join us on our journey.

Go to page

Contact form

Did not find the right open position? Write us directly, we will be happy to get in touch with you.

Contact form

Axians is a VINCI Energies brand.
Trust, autonomy, responsibility, entrepreneurial spirit and solidarity. These are the values that connect companies within VINCI Energies group. The connection in the group brings us together and makes us strong.