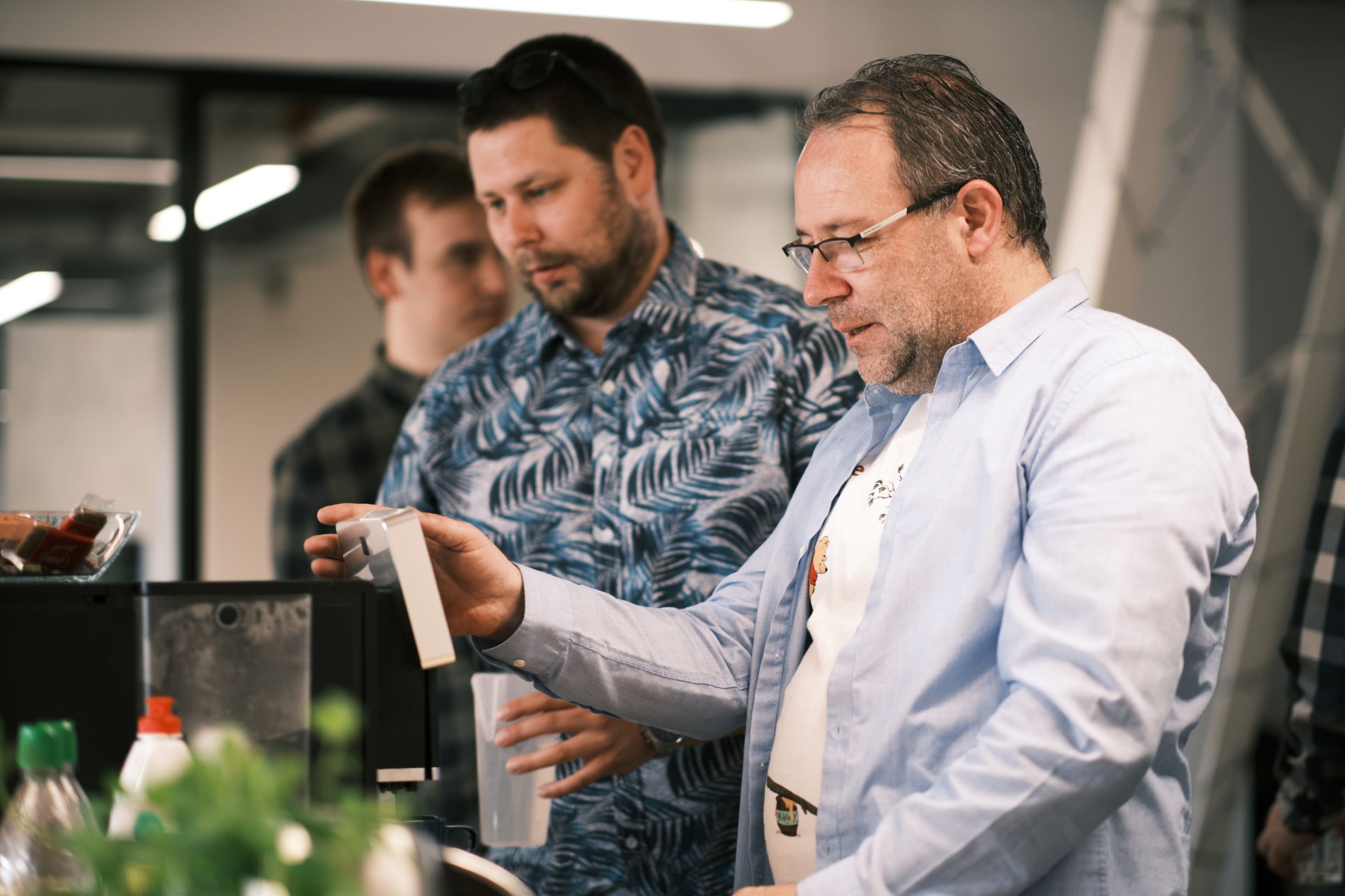 And this is how it all began…
When we named our company values we didn't want them to just be empty words on a forgotten leaflet in the kitchenette. That's why we truly live our values every day. They are in our DNA. They show in our work and our attitude to our customers, but they are also at the core of our warm relationships with colleagues and many emerging friendships.
We help companies to improve their efficiency and support their development. 
We are friendly.
We want to work with people we feel good about.
We say "Hi", not "Good day".
A relaxed atmosphere is a basis for good working relationships.
You are not just the next in line.
Axians is about people, who help and support each other.
We say things as they are.
We speak openly, not only at our townhalls.
We trust our employees.
This trust brings freedom and independence, but also means a responsible approach from your side.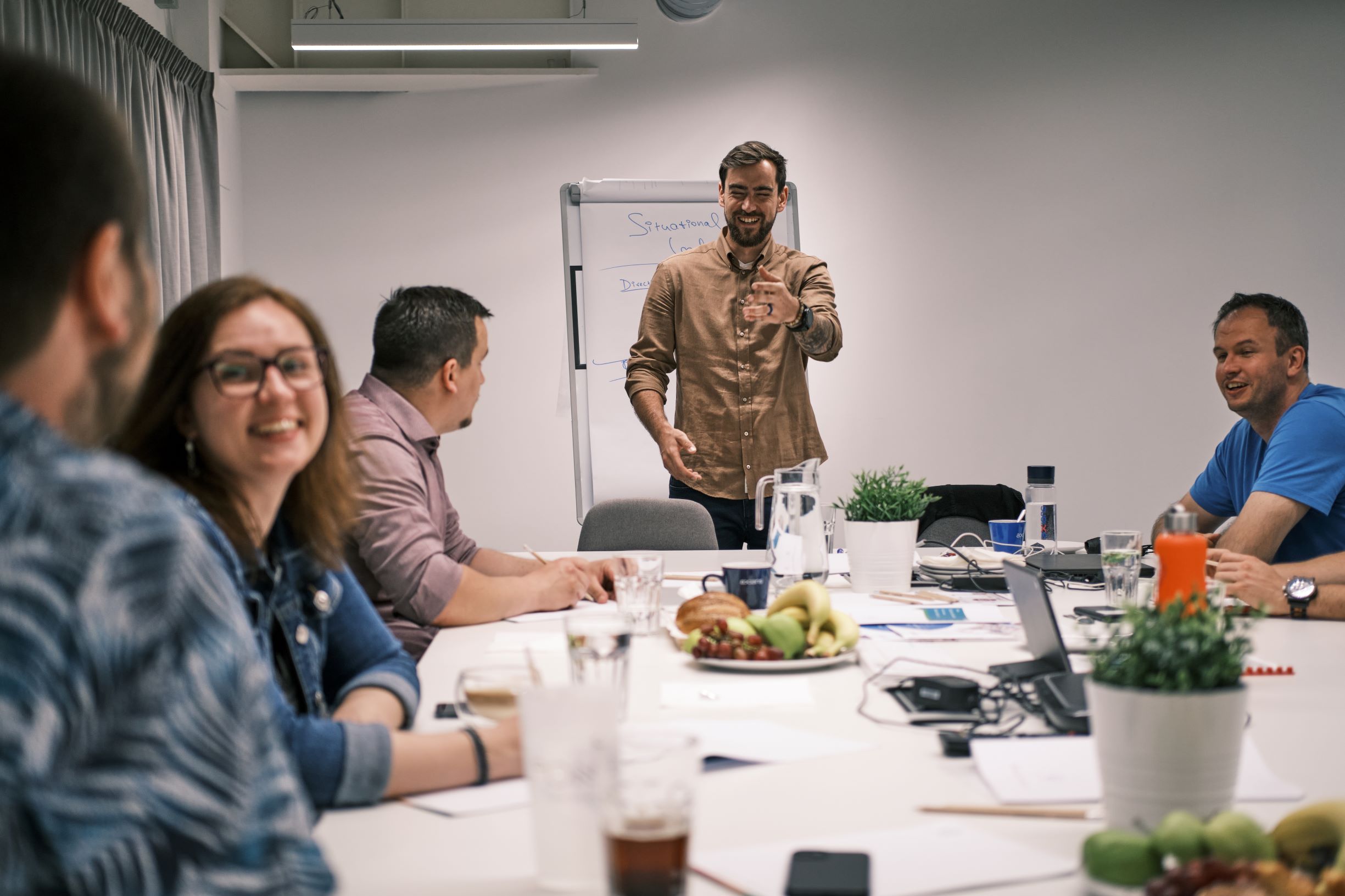 We create together
Help your colleagues – Whether it's help with something big, or something trivial, whether it's someone from your team and your field, or from elsewhere. Support is at the heart of our team spirit.
Look for solutions, not a culprit – We want the best possible result for our people, our company and our customer, not somewhere to place the blame. We learn from our mistakes so that we can avoid them in the future. Creating together makes us stronger as a team.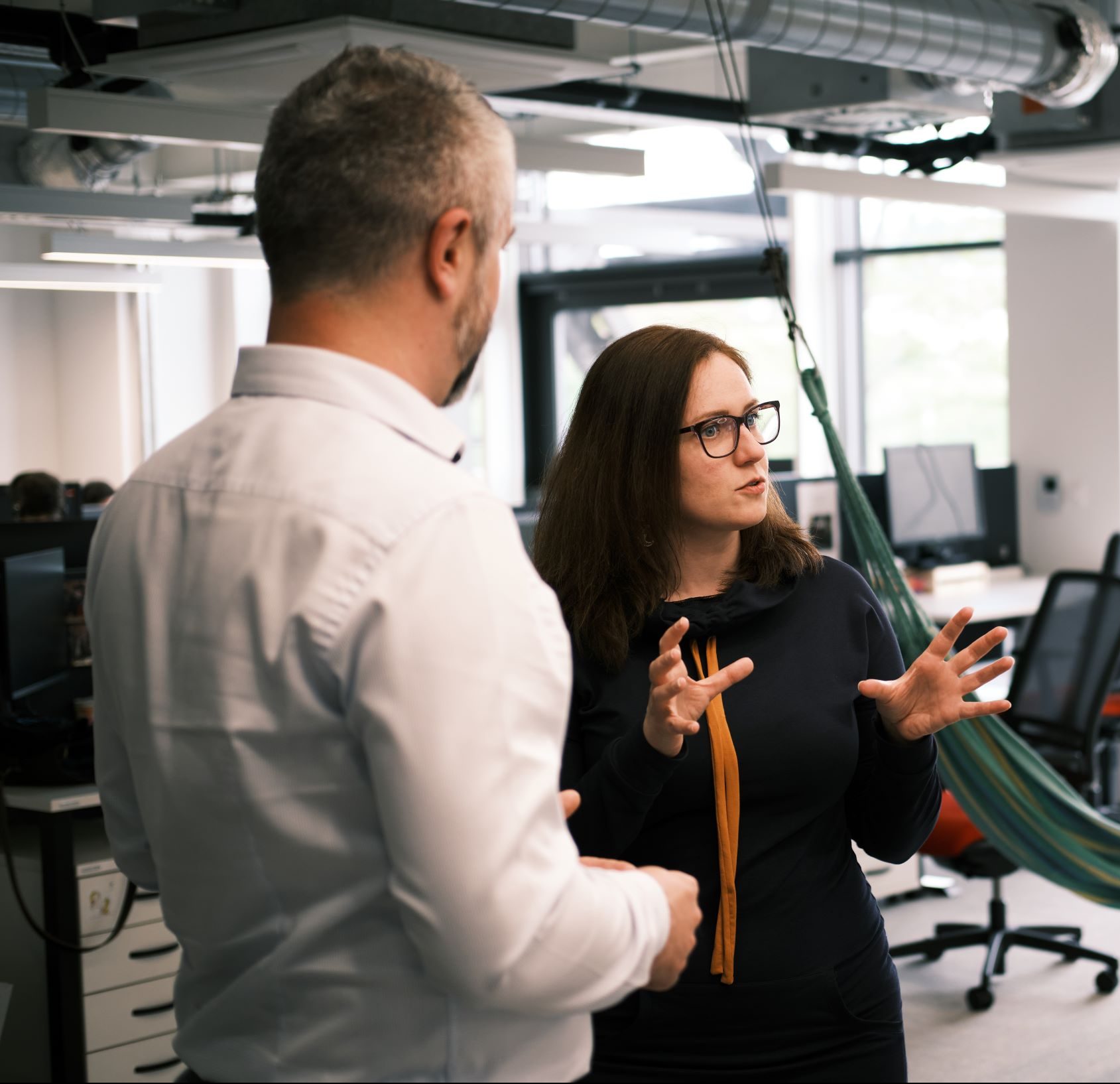 We put our cards on the table
Our successful cooperation is built on open communication and mutual respect. Your opinion is important, and you don't have to be afraid to share it.
Ask for an opinion, consult your colleagues – Nobody knows everything. Being able to ask others for help or acknowledging your mistake gains you more respect. By asking a colleague's opinion, you are showing appreciation. The only wrong question is one you have not asked.
Speak your mind – At Axians we strive for success together. Your opinion is important, no matter how different. Don't keep information to yourself, share with others. Our game is played with our cards on the table.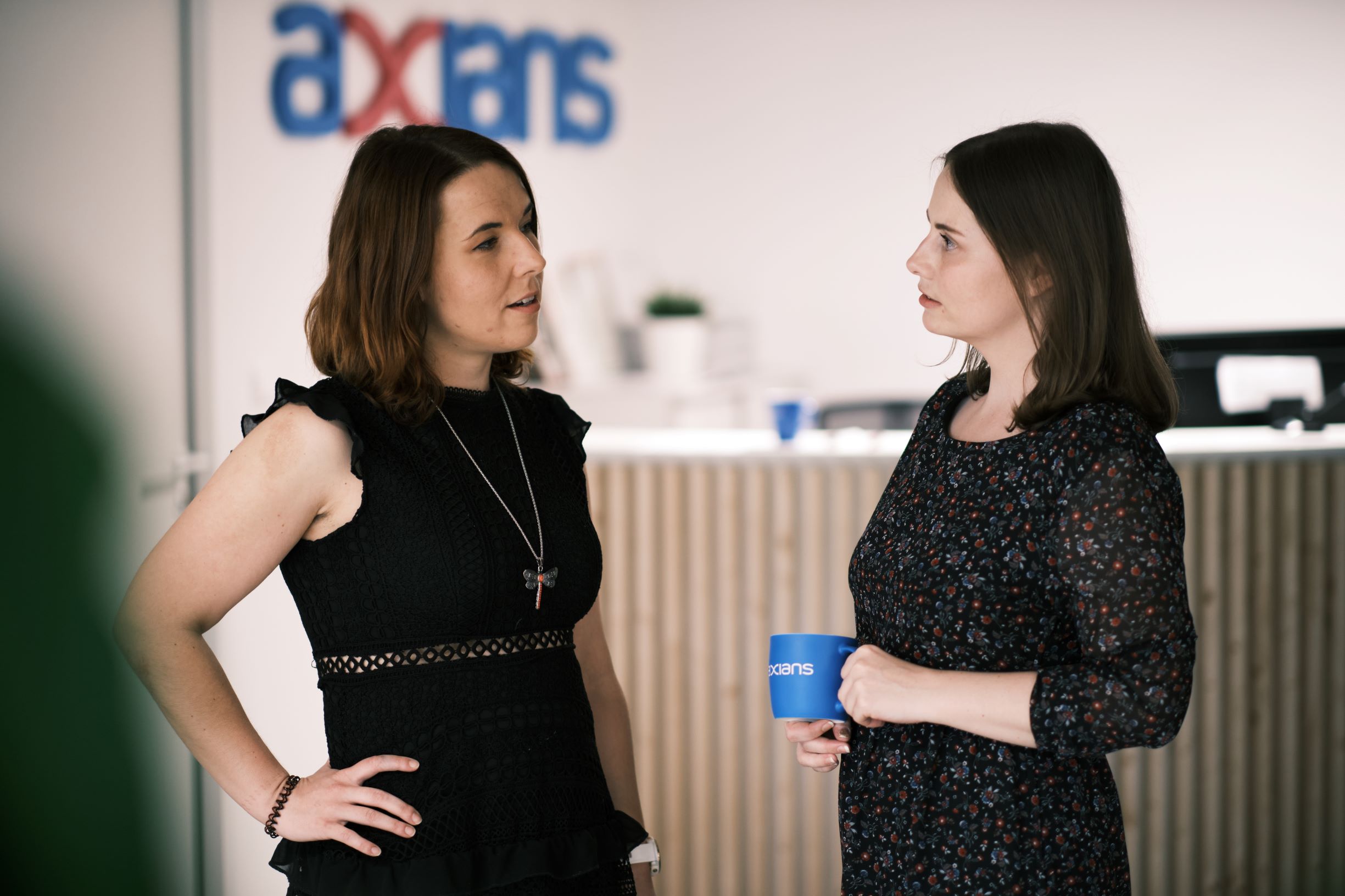 We take an interest in others
We listen to each other, respect each other and enjoy a job well done. We are not afraid to lend a helping hand. Together we celebrate both birthdays and team accomplishments.
Show an interest in your colleagues, notice their work and recognize it. The least you can do is give feedback or show appreciation. Feedback helps us grow together as individuals and as a team. Ask your colleagues how they're doing and offer them support in both work-related and private matters.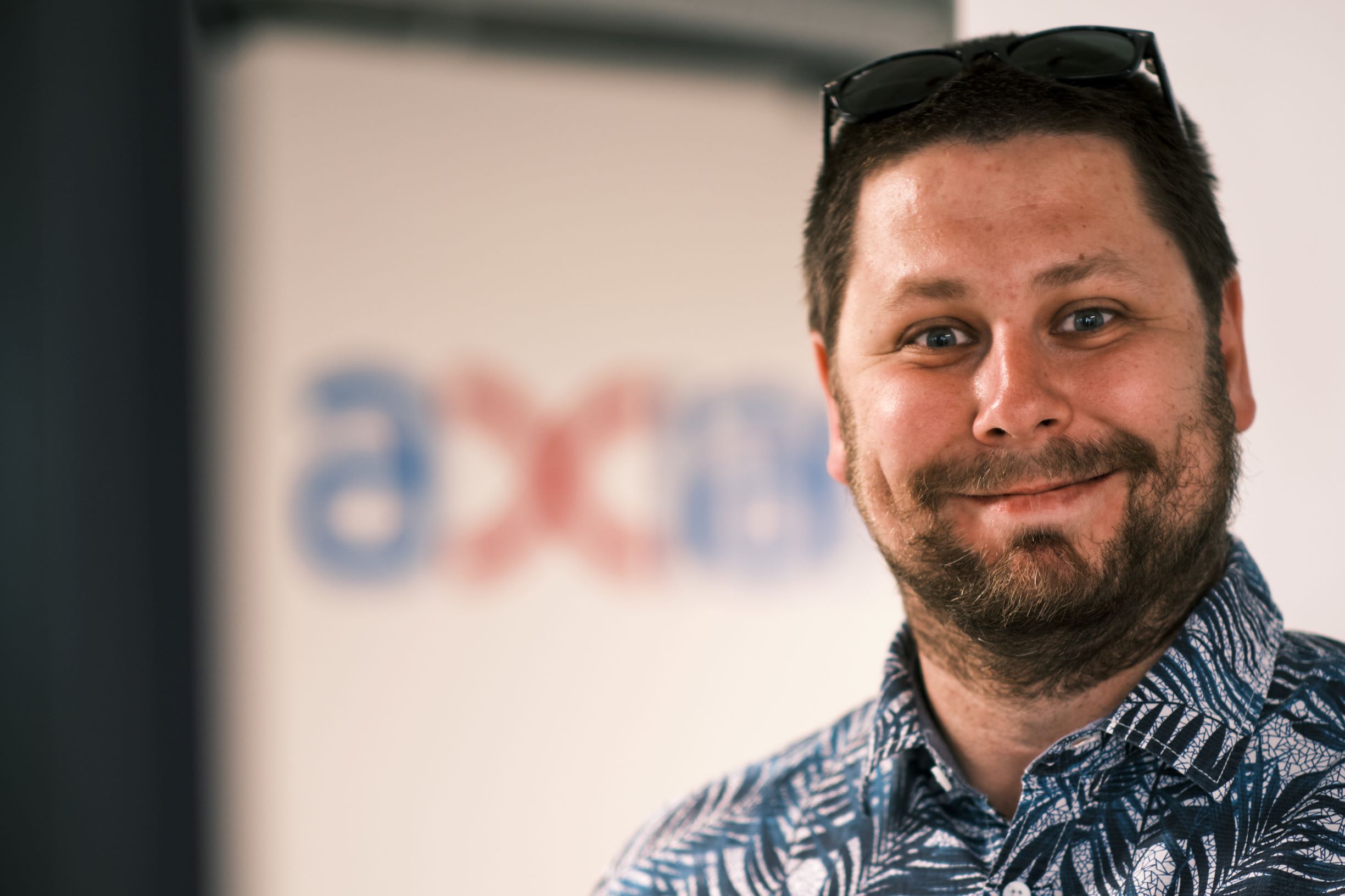 We do not take ourselves too seriously
Each change or failure presents an opportunity to start doing things differently. We look at the world from the bright side. We like to laugh – even at ourselves.
Optimism will get you through bad times. Stressful situations and good times take turns like day and night. When you don't like something, don't be afraid to come forward with your own ideas on how to do things better.
Laugh with us. Prove that you can make fun of yourself and give your colleagues a boost. We'll overcome our problems together. Laughter is your best friend.
For most of us, Axians is more than a job. A lot of our colleagues found buddies for sports, theatre visits, travelling and other activities at work. We proudly watch colleagues become friends and real friendships form. Together we celebrate smaller and bigger successes, new life roles and anniversaries.
Our aim is to create such an atmosphere and work environment we can look forward to – even on Mondays and after a holiday. We want to build a culture we enjoy, and which will enable us to feel happy most days.
Smiles, positive energy, and great people, that's AXIANS! We are not only an IT company, but we are also a family, where I feel very comfortable, even if I have a hard day!
Adéla
Junior Network Security Engineer
ICT with a human touch is not just a motto for us in Axians.
Radka
HR Specialist
I love the chance to have conversations in any language and socialize with colleagues in the Prague office. It is so rewarding after the online era.
John
Technical writer